City of Saskatoon
Saskatoon Survivors' Circle, Saskatoon, SK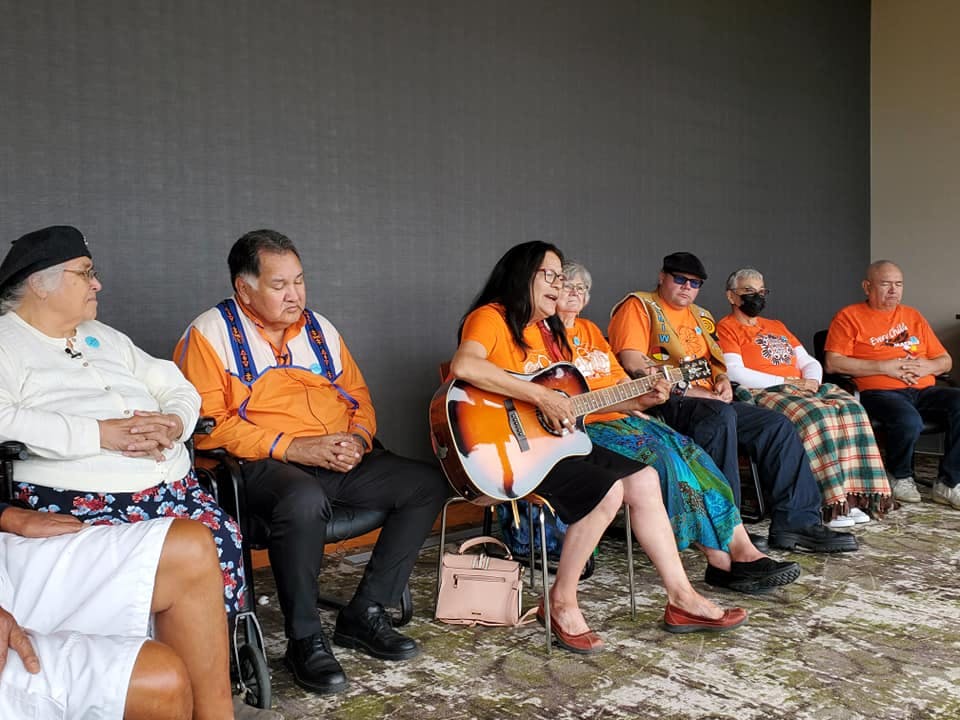 The Saskatoon Survivors Circle (SSC) was founded in 2019 with the principle: "nothing for us, without us" to ensure that, unlike institutions offering similar assistance, the services and activities provided by SSC were not "token or paternalistic."
They started as a support network for Residential School Survivors in Saskatoon and the surrounding area with four main priorities: Cultural Connectedness, Holistic Wellness, First Nations, Métis, non-Indigenous Inclusion, and Systemic Change. Using the FG Foundation monies which come from the surplus from the IRRS Settlement Agreement, the Survivors have created a safe space to connect with one another, share their experiences, learn, heal, and create a community.
Thanks to their commitment to these principles – and to their community – the SSC has now grown its network of Residential School Survivors to over one hundred members. The Survivors at SSC, who are known to Saskatoon's Indigenous community as a group of honoured and respected Knowledge Keepers, are often called upon as consultants by educators, advocates, and policymakers throughout the City of Saskatoon. With the continued support of the FG Foundation, and the hard work of volunteers and Survivors, the SSC has forged lasting cultural connections with their network through traditional craft, ceremony and technology and has become an organized, dynamic support group for its members in the City of Saskatoon.
Survivors of Residential Schools have endured devastating mental, physical, and spiritual harms which the SSC aims to address through holistic methods of healing and wellness, engaging in difficult conversations with Knowledge Keepers, and creating a path toward an "Indigenous sense of self."
One of the many achievements of SSC in 2022 was to incorporate voices from Elders and Survivors into a manual for Indigenous estate planning, called When the Time Comes - A Guide for End-of-Life Planning for Indigenous People.
The SSC intends to continue creating awareness around the legacy of Residential Schools and building opportunities and healing pathways for Survivors and members.
Join our List!
Join our mailing list for news, updates, and deadline reminders delivered to your inbox!