Edward Martin
Listuguj Mi'gmaq First Nation, QC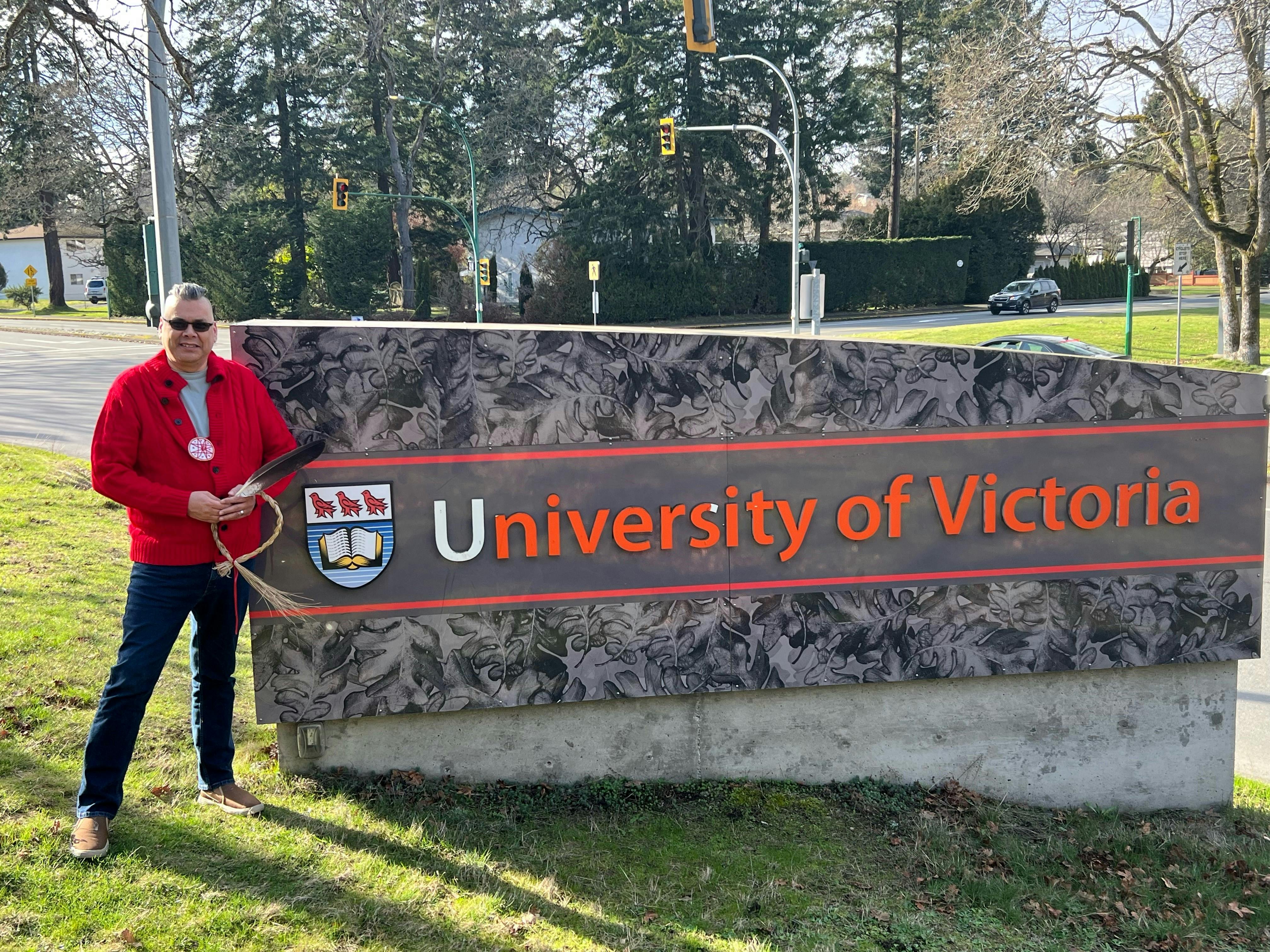 Edward Martin is an Intergenerational Survivor from Listuguj Mi'gmaq First Nation who, with the help of an FG Foundation scholarship, is currently studying to receive his Bachelor of Social Work degree from the University of Victoria.
During his early adulthood, Martin experienced many of the challenges that other young Indigenous men face but had the addition of coming out as gay. This tumultuous time in his life was compounded by the pain of witnessing Survivors of the Residential Schools System, including his own mother, begin to come forward and tell their stories. Although Edward wished to pursue a higher education to help his people, the anger he felt prevented him from doing so.
Without a formal education, Edward had limited opportunities for career development and upward mobility and in 2018, he left his employment as a Veterans Services agent. Determined to be successful and to keep performing the work he loved, Edward decided to pursue post-secondary education. He earned his Diploma of Indigenous Studies from Camosun College in Victoria, British Columbia, in 2020.
In 2022, Edward applied for, and was awarded, a scholarship through the FG Foundation, which would help him pay for his Bachelor of Social Work Degree at the University of Victoria – something which he describes as a 'huge relief'.
"This scholarship made me cry," says Edward. "Literally, I was laying in bed when I received the email, and I jumped out of bed and fell back down and the tears just fell."
With the help of his FG Foundation scholarship, Edward entered a paid practicum in December 2022, and continues to achieve good grades in his program. Edward is excited to walk across the graduation stage in fall of 2023, and says he is grateful for the support of the FG Foundation, his mother and family, his "rockstar" husband, his professors, and Listuguj First Nation.
Join our List!
Join our mailing list for news, updates, and deadline reminders delivered to your inbox!