Mary Duncan School (Kelsey School District)
Reclaiming Indigenous Knowledge in Public Schools, Manitoba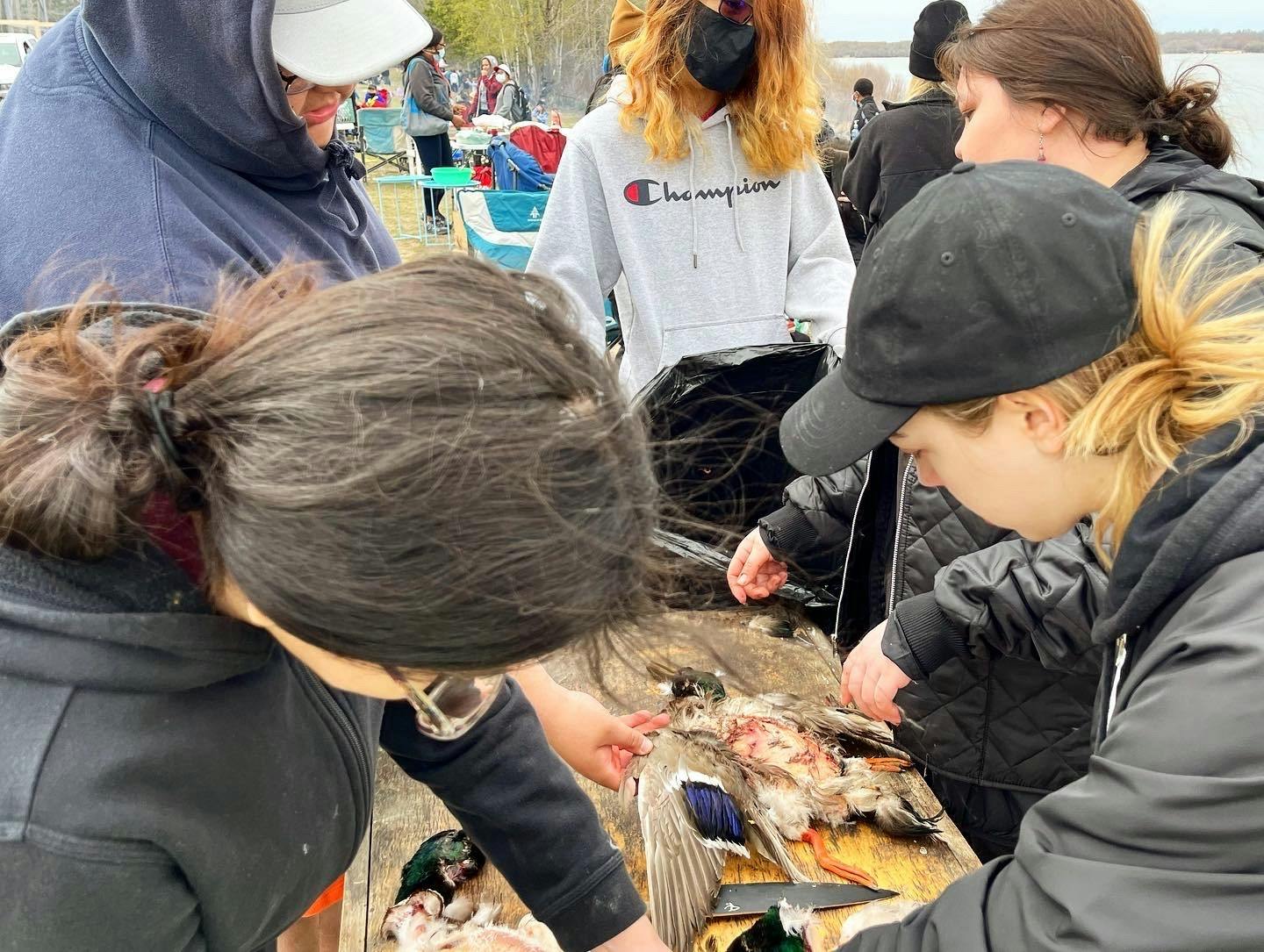 The Mary Duncan School is located in the small town of The Pas, MB, bordered by the Opaskwayak Cree Nation. The school offers alternative programming, allowing students to complete the regular high school curriculum at a pace that meets their individual needs.
In Sept. 2021, students saw a new addition to the curriculum – the "Reclaiming Indigenous Knowledge in Public Schools" program was implemented with the support by the FG Foundation. The program aimed to bring traditional land-based Northern Cree and Metis teachings to grades 7 through 12.
Young people had the opportunity to earn high school credits while learning in First Nations, Metis and Inuit studies. Activities included drumming, beading, and ribbon skirt making workshops, and taking part in other land-based activities.
The land-based activities the students took part in reflected the changing seasons: in the fall, they prepared, canned, and stored food for the winter; in the winter, they learned how to trap animals, snowshoe, and survive in harsh weather conditions.
Students were also taught traditional Northern Cree methods of food preparation, such as how to make pemmican, stews, soups, and Bannock.
Prior to the program's implementation, many of the students had limited experience to land-based learning. The "Reclaiming Indigenous Knowledge in Public Schools" program gave students at the Mary Duncan School an opportunity to explore their culture, traditions, and a connection to the land. This program has allowed school administrators to experience and share daily smudge ceremonies, a new experience for some students.
If you want to learn more about the Mary Duncan School, follow this link.
Join our List!
Join our mailing list for news, updates, and deadline reminders delivered to your inbox!