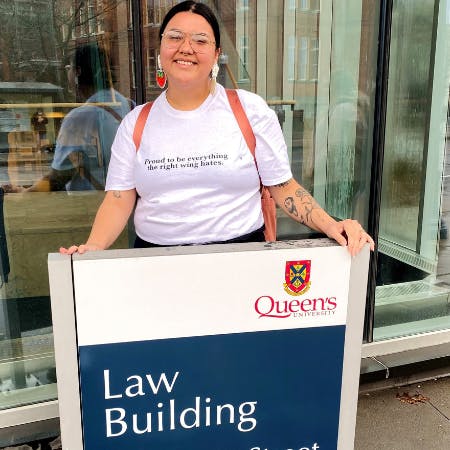 Taylor has challenged herself with an educational goal to achieve a Juris Doctor degree from a law school, and this May, she completed that goal by becoming a member of the graduating class from Queen's Law in Kingston in 2022. Taylor is now planning to return to her community of Akwesasne to practice law and immerse herself in community work relating to 2SLGBTQIA+ youth, adults, and elders.
The scholarships Taylor received from the FG Foundation have helped with tuition and eased the stress of the transition from home to university. With the help of the FG Foundation, Taylor was able to stress less about finances and focus more on her studies to reach her goals.
Join our List!
Join our mailing list for news, updates, and deadline reminders delivered to your inbox!